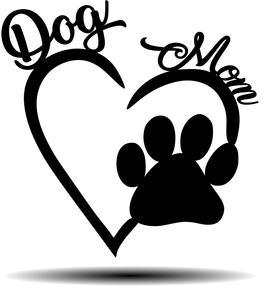 DOG MOM
Measuring 10"x10"
Who says your kids can't be covered in fur and walk on all four paws? This sign would make the perfect gift for the dog mom in your life.
-Get it In a RAW Finish or In a BLACK Powder Coat Finish!
-Cut from Heavy duty 16 Gauge Steel.
(Please keep in mind that the RAW finish will pick up OILS from FINGERPRINTS and will naturally acquire some BROWNING, AGING and RUST over Time.)
-Ready to ship in 1-2 weeks
---